In the age of #GivingTuesday and online donations, sometimes we forget about the old-school way of doing things. It's true that most methods are no longer viable (I think we're all glad that the age of the cold call is over), but don't underestimate the value of a good-old letter writing campaign. We're in not saying to drop your online efforts, but reintegrating a bit of letter writing adds a perfect complement to your year-end campaign with surprising effectiveness..
We've come up with a quick refresher course in case you've forgotten how to get the ball rolling on letter writing. From audience to schedule to board members, we've got you covered.
Who are your letters going to?
Segment your donor population. Look at your list of past donors and divide them by the consistency of their giving. The amount they have given is less important. Your super-personalized, handwritten notes should be going to your most consistent, long-term donors. If you also want to up your game you can send a more formulaic letter to those who have given once or twice in the past but are not your all-stars.
Who should be involved and how do you make it happen?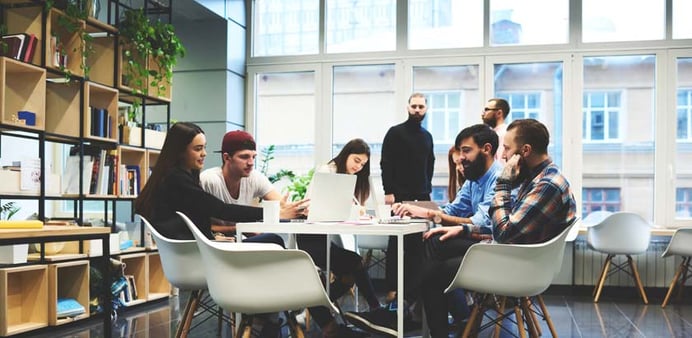 The people who should be involved are your board, your development team and additional staff if possible. In order to ensure attendance, organize multiple signing parties in different locations throughout your city or town. Board members should bring the information from their own rolodex in addition to the already compiled lists of previous donors.
Yes, it's time consuming but it works!
What should your letter look like?
Dear ______,

Few things make me happier than mealtime here at Save the Chimps.

Three times a day, every day of the year, our 250 chimpanzees devour bananas and sweet potatoes … apples, watermelons and corn-on-the-cob.

As a Save the Chimps supporter, you know that chimps thrive when they receive healthy foods as part of their daily diet. And that is why every week, our chimpanzees eat more than 9,000 bananas … 6000 vegetables … and 14,500 pieces of fresh fruit! In fact, we serve over 1,000 meals every day.

That is why I am writing to you today. As fresh food costs continue to rise, our ability to provide our friends like Pumpkin, Cheetah and Allie with the diverse and nutritious diet they need to thrive is greatly helped by your generous support.

You can help us feed and care for our wonderful chimps by sending an urgently needed contribution to Save the chimps today. Here's what your tax-deductible donation can provide:

$25 will provide 45 ears of corn.
$50 will provide 250 apples.
$100 will provide 350 oranges
$250 will provide 1,200 bananas

You help to make so much good happen at the Sanctuary – from meals to medicine to soft blanket nests. Thank you. I hope you will continue your commitment to the chimpanzees by making a generous gift to Save the Chimps today.

Your support will help provide the chimpanzees in our care with the fresh, nutritious foods that play such an important role in their physical and emotional well-being, day after day, week after week, month after month.

Each and every chimpanzee in our care means the world to us, and we are deeply grateful for your continued support. Your gift today makes a big difference tomorrow and every day!

With Gratitude,

Molly Polidoroff
Executive Director

P.S. With the cost of food on the rise, we are depending on loyal friends like you to help us feed and care for our more than 250 chimpanzee residents. Please send a generous gift to help Save the Chimps continue to provide chimpanzees with the peaceful and dignified retirement they deserve.
Via The Balance and Save the Chimps
The above letter is from Save the Chimps and while it is a more formulaic appeal, it has some great elements.
It is simple and to the point. It uses the second person "you" throughout the letter because every good fundraiser knows it's about the donor not their organization. It doesn't use academic language. Donors don't need to know the size of your vocabulary. They just want you to get to the point. They also want to be the hero of the story. The letter above makes it clear that its the donor's money that makes all the difference.
It's both about how much money its are asking for and exactly where that money will go. Don't beat around the bush, get to your ask, and ask for something specific.
Because it can't be said enough, personalize your letters. All letters should be addressed to someone and have a real signature at the end, even formulaic one like above. And when we say letter, we really mean the whole donation packet. This means that within every envelope there should also be a method to donate with prepaid postage included. But your donation packet shouldn't be an explosion of paper. It should contain exactly what the donor needs but no more.
When writing letters to your all-star donors, you want to make it more personal than the above example while using the same principles. These letters should still be short and sweet, specific and donor-centered. Your long-time donors deserve your time and this means handwritten appeals. The most important aspect of these letters is the thanks. Thank them for their past , current and continued support. Make it crystal-clear that your organization would not exist with out them.
For some inspiration check out these donation letter templates by Qgiv.
What should your schedule look like?
You want your signing events to take place before Thanksgiving so those letters are arriving just after the holiday. Send a reminder email to those you sent letters to about a week after they are scheduled to arrive.
Then in early – mid December follow up with personal phone calls to your all-star donors. Send a final email (see technology still matters) just after Christmas to remind people that they only have a limited period of time to give a tax deductible donation for it to count for the current calendar year.
After all the madness is over, send out personalized thank you letters to all of your donors. You want to extend the life cycle of all of your contributors and thanking them preserves and secures the relationship.
Conclusion
Fundraising is a lot of work and letter-writing even more so than other methods. However, your most consistent donors deserve to be personally contacted and taking the time to do so will pay off. They provide you with the funding you need to do all of the amazing things that you do. So pull out those pens and stationery and set up some signing parties. It's holiday season!
As always, please comment below if you have ANY questions or additional comments. We love hearing from you!