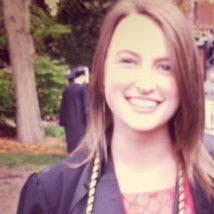 November 23, 2015, by Hillary Skeffington
Mission statements can be very hit-or-miss in the nonprofit industry. Nonprofits alike tend to clutter a seemingly simple way of stating the purpose of their organization with too many words, or overly complicated jargon. In short, nonprofit mission statements should be clear, concise, and memorable. Some may even add inspiring to this list of descriptors, though, that specific element can conjure up some incoherence and confusion.

Much like the rest of the content on your nonprofit's website, a mission statement takes strategic planning, testing, and implementation to nail it. It's communicating the entirety of your organization in one short text bite in both an original, yet concise way.
To get the creative wheels churning, we've concluded a list of the 20 best nonprofit mission statements.
charity: water is a non-profit organization bringing clean and safe drinking water to people in developing nations.
Our vision is a just world without poverty.
We are ending the LRA conflict in the only way we know how: through innovative programs that protect communities in central Africa, and lay the foundation for lasting peace in the post-conflict region.
Spread Ideas.
Empower, encourage, and equip low-income single parents to obtain a college degree, develop essential life skills, and ultimately become self-sufficient.
Foster Youth in Action (FYA) builds the skills of foster youth to organize and advocate for change.
We believe that families can cope more successfully with a high-risk pregnancy with appropriate medical intervention, education, and a strong support system.
We improve the lives of people affected by cancer now.
The mission of NPR is to work in partnership with Member Stations to create a more informed public — one challenged and invigorated by a deeper understanding and appreciation of events, ideas and cultures.
Our mission is to feed America's hungry through a nationwide network of member food banks and engage our country in the fight to end hunger.
Change the world for girls and enable girls in their unique capacity to change the world.
Founded in 1929 as an educational institution, The Museum of Modern Art is dedicated to being the foremost museum of modern art in the world.
To serve individuals and families in the poorest communities in the world.
Nourish the Hungry, Inspire the Broken, Connect the World.
Working to make the world better for children.
Protecting nature, for people today and future generations.
We seek to unlock the possibility inside every individual.
The American Red Cross prevents and alleviates human suffering in the face of emergencies by mobilizing the power of volunteers and the generosity of donors.
Driven by people, enabled by technology: Purpose builds movements and new power models to tackle the world's biggest problems.
UnLtd's mission is to reach out and unleash the energies of people who can transform the world in which they live. We call these people social entrepreneurs.
Now, what?
Crafting a mission statement that communicates your nonprofit, but doesn't exceed more than the necessary word amount can be a difficult task. If you're in need of some guidance in order to craft yours, ask yourself (and team) these 5 questions:
Is the statement longer than 20 words?
Could it be less than 15 words? Or even better, less than 10 words?
Does it clearly and simply communicate your message?
How simple is the language?
If you can't make the statement less than 20 words, can you make a succinct tagline from it that fits around 6-8 words?