Marketing goes beyond your nonprofit's website, blog, and email communication. It is a process that involves listening to your followers and delivering to them the information they want. The key is using marketing tools that will have the greatest impact on funding, support, and growth of your nonprofit.
Many nonprofits are faced with the toughest challenge of the marketing world; a lack of funds. Although this may seem like the be-all and end-all- how to function, succeed, and advocate for your cause while being on an extremely tight budget, web programmers have come to the rescue!
Below you will find 5 time-saving, practical, and most importantly free marketing tools for your nonprofit.
Just as their slogan states "Put social to work," this extremely helpful chrome plug-in removes all email ads and replaces them with useful information gathered from the social networks of the people your nonprofit is interacting with. It makes it easy to connect with your contacts on Linkedin, Facebook, and Twitter as well as other social platforms.
Discover.ly aims to provide its users with the most up-to-date information, tweets, and posts along with any mutual connections you may have.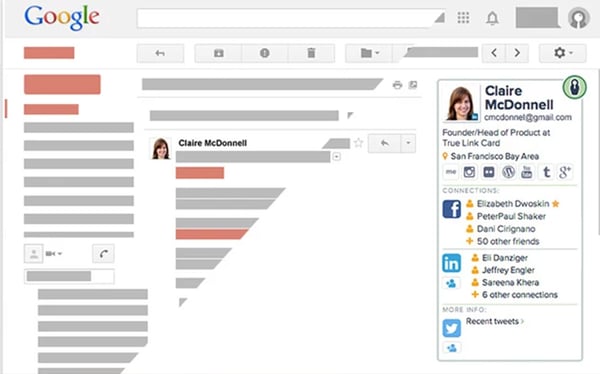 This free marketing tool will allow you to connect quickly with your email contacts in addition to having all their information in one place.
SocialBro is an advanced all-in-one, easy to use, Twitter management platform that includes your followers interests, best times to tweet, follow/unfollow features, and community management segmentation. Taking into account various factors, this Twitter analytics tool will allow your nonprofit to measure the effectiveness of its tweets while helping you reach those followers who matter most. Due to the fact that the platform is Twitter only, Socialbro provides their users with an extremely in-depth space to cultivate their marketing efforts.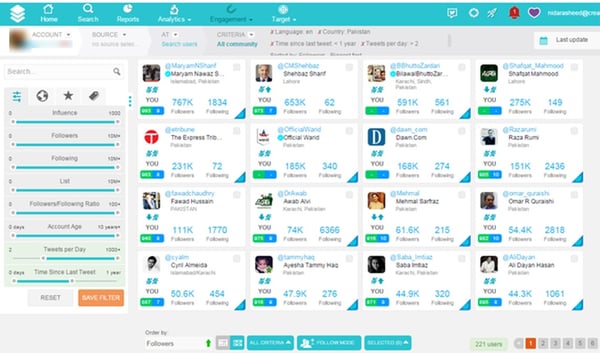 If you are in charge of constantly creating content, it is fair to say there will be times you run out of ideas and need some inspiration to get you going. Portent's Content Generator does just that and is a no-brainer! Simply insert a keyword in the box, click the arrow button and voila you've got yourself a blog title and content suggestions.
This generator has a great deal of character to it, so don't be alarmed if you get some topic suggestions that are silly or not what you expected. Yet, if you keep clicking the arrow, more topics will be generated, assuring you a perfect fit!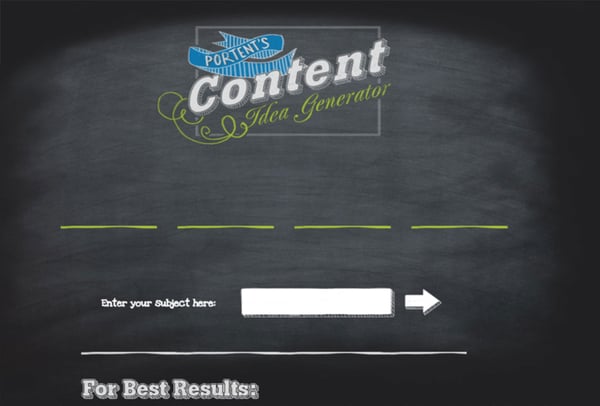 BuzzSumo is an extremely valuable tool to have in your nonprofit's marketing toolbox, saving you both time and energy. This research and monitoring gadget allows your nonprofit to find the most widely shared content across all social media sites (including your own), track and analyze competitors content and find influencers within your industry among many other functions.
BuzzSumo will allow you to generate content that will be shared and appreciated by those within the field. The data collected through BuzzSumo will help you create, market, maximize, and promote your nonprofit's content. At BuzzSumo, they know how important content marketing is in today's world and are here to help your nonprofit out!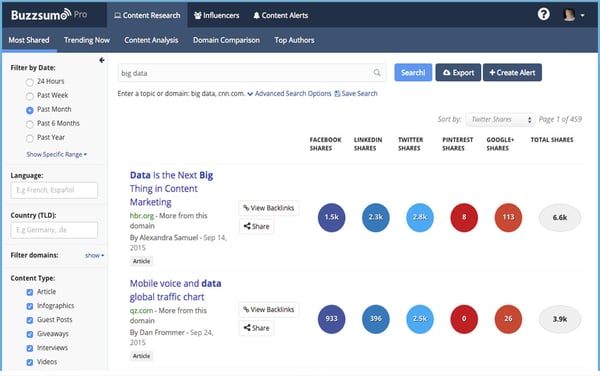 Nonprofits are always searching for new ways to raise awareness and spread support for their cause. This is where Piktochart comes into play- an infographic tool that provides non-designers with a space to create visually engaging graphics, effortlessly. Piktochart facilitates an additional avenue for nonprofit organizations to share their story and captivate their audience.
This free marketing tool is user-friendly, versatile across many projects, and allows designers to generate "top-notch" graphics. If you haven't jumped on the infographic bandwagon, now is the time with Piktochart!
---
Marketing your nonprofit is fundamental in connecting with volunteers, raising awareness for your cause, motivating donors, and interacting with your supporters. Effectively marketing your organization will enhance your nonprofit's mission leading to valuable results.