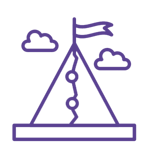 A common mistake among nonprofits is creating a digital media strategy designed to attract only half of the population. Up until recently, most research hasn't taken into account the differences between men and women donors. But did you know that women currently control nearly 60% of the United State's wealth (and by 2030 will likely control 75%)? Numbers like these cannot be ignored. Research by the Women's Philanthropy Institute at Indiana University funded by the Bill and Melinda Gates Foundation has unearthed many disparities in donor trends. What does this mean for your digital strategy?* We created actionable steps based on the research at the WPI. Here's how to nurture the $1 million donor, break into giving circles, and tell your nonprofit's story to appeal to the female donor.
Women are educated donors. Many do a good amount of research before choosing an organization to donate to. Make sure your nonprofit's information is readily available online in each of these areas:
Make sure your address and contact information are easy to find on your website. Include them in the footer and on a separate "Contact Us" page.
Same goes for any email marketing campaigns you send out, and always include an unsubscribe button.
Create an infographic of your funds and make it available on your website and associated accounts. The easier it is for potential donors to learn about your nonprofit, the better.

Update your nonprofit's portfolio and report on

GuideStar. This will also update your information on AmazonSmile and other associated sites so this is always good practice.
Other sites commonly used to confirm your legitimacy: Charity Navigator, Give.org, and Charity Watch.
Know Your Donor Persona
Make sure to take into account generational differences among donors. What makes one generation take action is vastly different than what sparks action in younger donors.
When a Woman Retires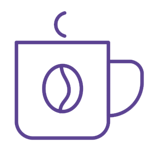 They have more time on their hands and want to give back. After retirement, women are 4.7% more likely to begin volunteering. Utilize their resources, see where you can use their help. Make sure you can be easily contacted by phone or email, and that the volunteer transition is smooth and streamlined. To encourage them to volunteer, show them how easy it is to get involved. More volunteering = increased loyalty = increase in donations.
Interestingly enough, even though overall spending decreases, the amount donated to nonprofits and charitable organizations by retirees remains relatively stable. Make sure you continue to foster relationships with retired women and married couples.
Younger Women Are Giving Differently
While previously believed that the majority of young women give based on their religiosity, new research has found that young women without a religious affiliation give to organizations at two times the amount as women who are affiliated with religion, but infrequently attend. This research is a little complicated, so if you're interested in learning the details, check out the published article. Compare your organization's persona of the young female donor to these recently uncovered donor trends and decide what that means for your own organization.
Read our guide on fostering relations with millennial donations here.
Nurturing the $1 Million Woman Donor
Nurturing a donor of this kind takes patience, resources and intricate planning. WPI took a look at who these donors are, and why they donated. Based on this research, here's everything you need to know to nurture that $1 million female donor.
Watch Your Language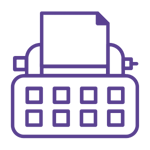 Women who have recently come into wealth, use language such as give back to the community and social investment. Also, they refrain from using the word philanthropist, as many high value donors don't resonate with this seemingly outdated term. Women are highly involved and have much more of a personal connection with the organization than simply writing a check. Many like to say they are creating social change through a partnership with you nonprofit.
Risk-takers Fund Change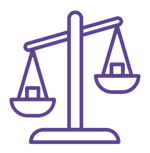 If your organization is attempting to change something no one has ever tried, with no real assurance of success, you're not out of luck. Women who identify as risk-takers, like successful entrepreneurs, are much more likely to donate to higher risk organizations, seeing the value in trying something new and funding radical change. In these cases, your pitch deck should be incredibly thorough, showing an immense amount of research and education on the topic. Also, the potential donor will likely wish to be highly involved. Gauge their interest of serving on strategic planning committees or as a board member.
Understanding the Social Identification Theory
Look for the higher profile donors who have expressed a personal connection with your cause. Women tend to donate to organizations that they identify with, based on the idea of the Social Identification Theory.
When you first find a potential donor who resonates with your nonprofit, introduce them to the community.
Invite like-minded individuals whether it be past donors who have had similar experiences, or the people your organization is affecting, to meet your potential donor. Share references that only those with a personal connection to the cause would understand. This is the first step to creating an ongoing and deeply emotional connection between your cause and your donor.
When Giving Your Pitch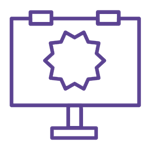 These donors are more strategic, funding deeper into a cause instead of wider. In your pitch, don't explain all the good that is going to come in general. Give specific cause-effect reactions, explain how this donation will help the root of the cause.
They are also more likely to donate to systems-level change. Instead of helping the affected people, they put their money towards fixing a broken legal system, changing unfair policies or shaping public perception. A donation size this large can do a lot of good. If your organization isn't reaching for systemic change, maybe it's time to reconsider.
The Catch-22 of Recognition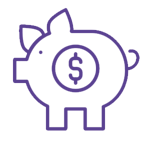 Female donors are not donating to see their name on a building to broadcasted through the news. In fact, many at first request their donation remain anonymous. While you want to respect the wishes of your donor, many donors reconsidered this attitude when they understood that adding their name to their gift can actually inspire many other donors like them to also take action. Encourage them to respectfully share their good deed.


Most Women Aren't Born Millionaires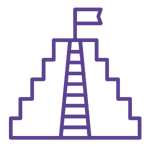 An important note, women who were willing to donate million dollar donations had a history of growing up around philanthropy and giving small donations as an adult. Don't focus all of your resources nurturing the million dollar donor. While they provide an incredible partnership opportunity for your organization, they take a lot of resources to nurture. Remember in the long-term, all potential donors are important.
Understanding Giving Circles
Giving Circles (GCs) are a whole different playing field. As of 2016, GC's had donated at least $1.29 billion to nonprofits and members of GCs give more time and money than those not involved. Older women make up the vast majority of giving circles, though it's becoming increasingly popular among the younger generation. Along with donating, many are actively volunteering as well.
How to Build a Lasting Relationship with Your Giving Circles
Members of GC's are proactive and community-focused donors, while nonmembers are usually reactive donors, responding to events that have already happened. It is important to foster your relationship with GCs especially if your cause has low exposure or is focused on their immediate community.
It is estimated that over half of giving circles decide where their donations go based on a vote or consensus, which means you need to make touch points with many members. Reach out and initiate contact either online or in person. Here are a few ways you can get involved with a potential giving circle:
Offer a learning opportunity like a webinar or a structured workshop. Do more than share about the good work of your organization in a hope to influence their donation decisions. Provide an educational opportunity or insight on topics or community issues they are interested in.
Invite the GC to visit your nonprofit. Not only will this give them direct insight on what you do, it will also be the first step in fostering volunteers.
Join their networking event. Many GC's provide networking opportunities and events for their members. Look to see how your organization can be involved. Many members want to do more than give money.
Pitch to them. 35 percent of GC's invited representatives from nonprofits they were considering to teach them more about their organization. Have someone trained with a pitch deck ready at all times.
Find Your Influencers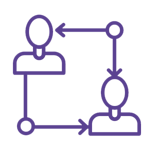 Donors alike are influenced by their online communities, but their communities should be fostered differently. Donors not involved in GC's tend to have a more tight-knit community and only rely on those they have long-term relationships with. Members of GC's, however, have a different community. Theirs are filled with members who are knowledgable and passionate about philanthropy, and their giving decisions are more easily influenced by thought leaders and newer relationships. Make touch points and build relationships with these members, as you have a higher likelihood of increased exposure.
Pay careful attention to your relationships with members of GCs, as their community is highly influential and meticulously connected.
Should You Reach Out to Established GC Members or New GC members?
If your organization is a religious organization, you will have more success reaching members of GCs that are well established and older. These members often join for social aspects. They are actively involved in reviewing grants and holding leadership roles. Be very transparent and open with them, and look for other ways to involve them in your organization.
If your organization is fostering social change, reach out to newer GC members and organizations, as the younger demographic is generally more diverse and more active in social movements. These members are looking to learn. Find ways to teach them about your issue and cause, and how they can get more involved in philanthropy. They are also more likely to raise outside funds, so get creative!
Telling Your Story
Your story is your lifeblood. It's what women (if not most) donors really resonate with whether personally or empathetically when deciding where to donate. When sharing the story of your nonprofit, make sure you're reaching these areas.
Show Your Work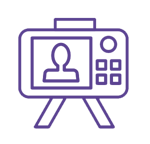 Women are pulled by their emotions and generally are more empathetic, so really hone in on your story. Connect them with you and your cause. Create a video encompassing the story of your nonprofit. Whether it is a short form video, or a high-profile documentary, make sure it is compelling. Women donors like to see the work you're doing and will connect with it on a much stronger level.

Social Norms and the Rising Levels of Giving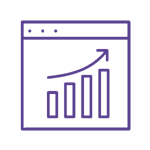 The WPI found that when messages are worded to reference an increase in popularity for donating to women's and girls' organizations, intentions to donate significantly increased, especially by men. People look to the social norms to dictate their actions. Sending an email about a newfound rise in donations and contributions may be the push potential donors need to make them finally write that check.
Lean into Rage Donations
Following the 2016 elections, progressive organizations whose issues were debated on a national scale saw a large increase in donations from women (WIP). Women tend to donate with their emotions. Create a social media strategy that not only educates people on the matter, but also inspires.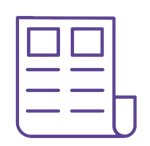 I'm sure by now you understand your political ideological leaning. Pay attention to the national coverage. What are you solving that is of public interest? Connect with influencer accounts that educates or reports on your social topic. See if there are partnership opportunities. This is an audience who has already expressed care and connection to this topic. This is a great resource to utilize.
Utilize Social Media on #GivingTuesday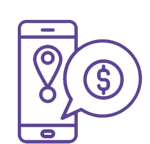 On average, 61% of donations comes from women on Giving Tuesday. While men generally give slightly larger amounts, more women donate than men do. On a day of giving that is almost entirely propelled by social media, make sure to focus your efforts on Instagram, Pinterest and Facebook, the favorited networks by most women.
Utilize the giving platforms on each site. On Instagram, include the donation link in bio, as well as the swipe up to donate on your story. On Facebook, use their online fundraising tools.
Conclusion
Understanding the demographic of donors is an incredibly complicated topic. But I hope you learned some actionable things you can do to nurture these relationships and boost your donations. Bookmark this page and refer back to it later! Nurturing female donors is an ongoing task for nonprofits.
More information on the difference between male and female donors is continuously becoming available. Make sure to check back with the Women's Philanthropy Institute, and read up on some of the incredible research they are conducting.
This concludes part two of our four part series: The State of Women in Nonprofits. Look out for new content every Friday of March.
*Most of these strategies were developed based on results from empirical research and surveys from the WPI. Each strategy is not guaranteed to work for all women; it is geared to work for the majority of women. Recognize the individuality within your donors and adjust your strategy accordingly.