Editor's note: We are excited to introduce our guest blog author, Esther Yun. Esther is an undergraduate student at Dartmouth College. She is a marketing intern here at Elevation Web and plans on majoring in Computer Science and Linguistics.
Nonprofit organizations are unique in that they are motivated by a cause, not by profit. As a result, their goals are often qualitative instead of quantitative. While this creates an incredibly rewarding experience, it also makes it more difficult to measure efficiency. Problem solving and decision making is convoluted by the need to juggle the needs of the donors, volunteers, and community. There is simply too much to be done, and not enough manpower to do it. Fortunately, new productivity tools have become great resources for nonprofits to streamline and effectively manage these processes.
We've categorized productivity tools into three difficulty areas: task management, social media, and email marketing.
The Problem: Task Management
Nonprofits must maintain a constantly revolving flow of projects, volunteers, and events in order to effectively make a difference. Between managing donors, organizing fundraising events, promoting volunteer opportunities and more, some things are bound to fall through the cracks.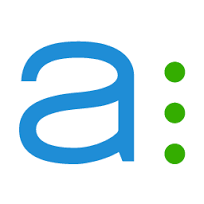 The Solution: Asana
Asana is a web tool and mobile application that provides project management and optimization in order to organize multiple tasks at once. Advertised as "teamwork without email," Asana focuses on productivity by replacing the clutter of email messaging with a streamlined comment section, perfect for efficient communication.
Asana works from the top-down to give managers and executives a clear view of how their project is operating. One of their most useful features is their Calendar Overview, where multiple members can follow the progress of various tasks. An additional perk; the Calendar Overview can also be synced with Google Calendar, making it easy for any gmail user to access project updates. Take advantage of Asana's unique organization strategy to juggle meetings, fundraising strategies, event planning, or grant applications.
Asana is free for up to 15 team members. For teams with more than 15 members, the pricing is $50 per month which includes additional features such as the ability to create private teams.
The Problem: Social Media Management
Social Media has undoubtedly changed the way nonprofits operate. Since the late 1990s, top nonprofits have been profiting from spending the time and resources on a social media strategy. In 2013, Twitter's Giving Tuesday campaign raised an estimated $45.68 million, 32.7 twitter impressions, 698,600 hashtag mentions alone. Thanks to popular campaigns like Giving Tuesday, nonprofits are beginning to capitalize on the power of social media in order to thank donors, raise awareness, and promote fundraising efforts. Yet for most organizations, social media continues to remain one of the most understaffed departments of an organization.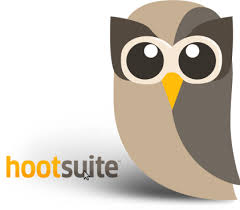 The Solution: Hootsuite
Hootsuite is a social media management system that integrates all the top platforms (Facebook, Twitter,LinkedIn, etc.) onto one dashboard.
Hootsuite facilitates the social media process. While not particularly user friendly at first sight, nonprofits and businesses alike learn to love Hootsuite for its multi-functionalities. This tool comes fully equipped with the ability to schedule posts in advance, monitoring capabilities, analytics, ads manangement, and the ability to post on multiple platforms at the same time.
The basic features of Hootsuite (scheduling messages, data reports, app integration) are free. If you want to try out Hootsuite"s advanced features, try Hootsuite's 30-Day Free Trial for Hootsuite Pro.
If you need another incentive to download this tool, check to see if you quality for their HootGiving package which includes a discount and a personalized training package for nonprofits.
The Problem: Email Marketing
The most common problem nonprofits face is not generating interest, but maintaining it. While it is fairly simple to publicize your cause, it is much more difficult to keep people interested and engaged. Today, the most direct and personal way of communicating is through email marketing. With a good email strategy, you can yield instant results, send personalized messages effectively, and spread original content.
Despite the benefits of email marketing, it remains an underutilized resource. According to a recent study by eNonprofit Benchmark, 16% of an email list unsubscribes for every 15% of new subscriber growth. Email fundraising response rates have also dropped 21% in the last year.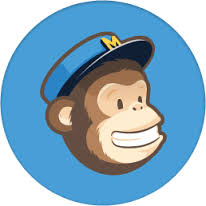 The Solution: MailChimp
MailChimp is a leading email marketing system that resolves many of the stressful and difficult elements of email campaigns that nonprofits encounter.
Unlike other top email marketing systems, MailChimp is famous for its accessibility and usability. Nonprofits alongside major corporations alike have accoladed MailChimp for targeting and providing effective solutions for the most common email marketing errors.
MailChimp is free for the first 2000 names. For a younger nonprofit, this means savings up to $180-$360 in the first year. Additionally, MailChimp reports exhibit important information - open rate, click rate, comparisons, performance and industry averages, etc- - in a user-friendly language and format. Finally, MailChimp integrates well with other sites, such as Twitter, EventBrite, Google Analytics, and SurveyGizmo, which is perfect for developing a focused marketing strategy.
Ready to Get Started?
Nonprofits never have sufficient, time, resources or funding to do everything that needs to be done. Therefore, seemingly smaller departments such as task management, social media, and email marketing are put on the back burner to focus on what truly matters- supporting the cause.
However, taking the time to start utilizing productivity tools such as Asana, HootSuite, and MailChimp can dramatically increase the effectiveness of your nonprofit at little-to-no cost. Use these tools to increase the productivity of your nonprofit, separate yourself from competitors, and generate more traction for your cause.
What are other helpful tools nonprofits should be using? Share your thoughts!