Did you know that messaging platform WhatsApp processes 30 billion messages a day, largely outnumbering the 23 billion SMS messages that are sent daily? What's more, Facebook Messenger hit 900 million users last year, closing the gap with WhatsApp which had 1 billion users as of February 2016. Even though some predict that SMS is dead, the number of text messages also continues to increase at a steady rate and reached 8.6 trillion in 2016. Wake up people! Mobile messaging needs to be our nonprofit's social media platform priority in 2017.
So what do all these statistics mean, and what does your nonprofit need to know in order to not be left in the dark? Mobile messaging platforms are clearly growing at an unprecedented rate, and they are slowly becoming our "hub for all internet activity." This does make perfect sense if you consider that 77% of Americans now have smartphones, and as a result we are spending much more time on our mobile devices when compared to desktop computers. In this Part 1 Edition of our Social Media Guide for Your Nonprofit, we will give you the lowdown on how your nonprofit can be best utilizing mobile messaging platforms with these three tips.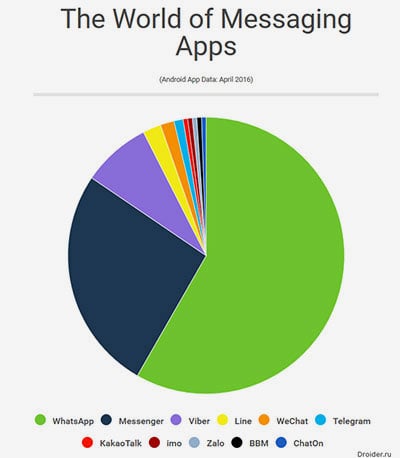 Online donations via mobile messaging
What we know:
"In 2016, the number of nonprofit organizations receiving online donations increased by 33 percent compared to 2015. With approximately 20 percent of giving now done online, this past year on Giving Tuesday (November, 29, 2016), a similar 20 percent increase in online donations (compared to 2015) illustrated the power of not only online fundraising, but especially mobile giving. Twenty-two percent of donations came from a mobile device, like a tablet or smartphone." It's also important to note that online mobile donations have evolved beyond the text-to-donate method, and that your nonprofit should come up with creative solutions using mobile messaging to get your message out there!
Conclusion:
The number of online donations via mobile platforms are increasing rapidly and are predicted to continue to increase. First, your nonprofit needs to optimize your website and donation form to be more responsive and mobile-friendly. Below is an example of how Elevation helped make The Children's Initiative's website equally responsive and readable on mobile devices. Furthermore, "meet donors on their playing fields" by utilizing mobile applications like WhatsApp or Facebook Messenger to generate easy online donations. For example, you could create a "group" with your donor list (as you do for an email campaign), send information about a fundraiser, or simply send a donation button that links to your mobile-optimized donation page. Of course, you can also thank your donors via mobile messaging! If you prefer to stick with SMS messaging, here you can read about some effective text messaging programs currently utilized by nonprofits to get more online donations. For more tips on how to encourage mobile giving, check out this post.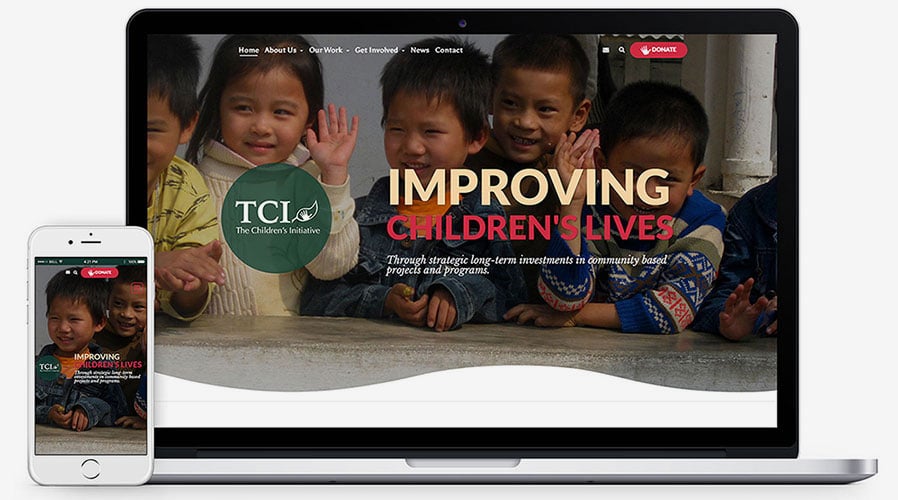 In addition:
Digital payments are the monetary solution to the future. We can't stress the importance of donation buttons, mobile-responsive websites and fast-loading donation pages; however, digital payments via social media platforms "are going to lead to a new generation of giving. It will literally take two or three clicks to make a donation," said Heather Mansfield, founder of Nonprofit Tech for Good. These digital payments can be made through digital wallets such as Apple Pay, Masterpass, PayPal Digital Wallet, and Visa Checkout and can be easily shared through mobile messaging.
Engagement with the public
What we know:
Your nonprofit needs to be in constant communication with donors, partners, advocates, and volunteers. Nobody likes to receive phone calls from unknown numbers. By using mobile messaging platforms like WhatsApp or Facebook Messenger to communicate with the public, you create a more personal relationship with those who help make up the core of your organization. Your audience will also be likely to respond to your correspondence more quickly using an easy messaging platform rather than taking a phone call or writing an email.
Conclusion:
Make 2017 about engaging with the public via mobile messaging! This post by the Huffington Post highlighted some of the ways you can do this: "With today's technology, connecting with others is much easier. Whether it's by phone or iPad, meet donors on their playing fields. By using apps and text messaging, your organization can now have people donate money, set up volunteer time, or even volunteer virtually. Host volunteer interviews via Skype. Send reminders to volunteer groups with WhatsApp….Don't make any excuses for engagement this year. Go mobile!"
In addition:
You can use WhatsApp or Facebook Messenger to send photos, videos, audio files, memes, and more to users all over the world. It allows for direct communication with a high chance of delivery. It's important not to spam your contacts with constant and bothersome content. Rather, use it as a tool to keep the public informed about new projects and fundraising events or asking for donations.
Mobile messaging, refugees, and the developing world
What we know:
Did you know the number of displaced people in the world today is the highest in recorded history? Aside from helping these communities of refugees adapt to their new environments, smartphones are having a large impact on the developing world as well. In fact, the projected number of smartphone use in the world is expected to hit 3 billion in 2017.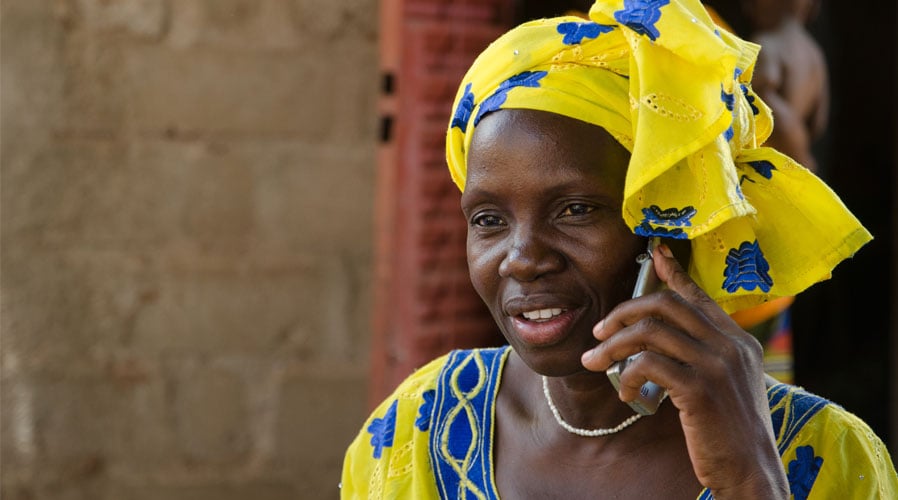 Conclusion:
Smartphones and mobile messaging apps have undoubtedly changed the developed world, but you'd be surprised how much they have also transformed the developing world. Now that smartphones are more accessible, mobile messaging apps, especially WhatsApp, have become of vital importance in developing communities. WhatsApp, known as being a no-frills app, requires very little data to send or receive messages. There are numerous examples of how WhatsApp has played an important role in small, developing communities. Refugees fleeing Syria have used the app to keep track of loved ones from whom they've been separated. Nonprofits "are able to regularly remind people of health check ups, send time-sensitive information to rural farmers, and to gather important information about a population" by using WhatsApp.
In addition:
Collecting data has also been a useful resource provided by WhatsApp. Kubatana, an nonprofit based in Zimbabwe, used its WhatsApp subscriber base to collect data by sending weekly requests via WhatsApp for updates on water availability in local neighborhoods. As a result, Kubatana was able to implement water rehabilitation infrastructure projects and hold the local government accountable for the water supply in their city. In New Delhi, WhatsApp was used to collect data on traffic violations and vehicle breakdowns. In 2015, during an influenza outbreak in Gujarat, India, a group of physicians worked with key stakeholders to manage the public health crisis via WhatsApp by sharing data on patient symptoms, treatment locations, and overall trends.
To sum up:
Whether it's using WhatsApp, Facebook Messenger, or even SMS, we can see how important mobile messaging is to help your nonprofit have a greater impact among your community. Start today by utilizing your mobile platforms to engage with your public, increase your online donations, send out reminders, or even collect data for your organization.
As always, if you would like to share your own personal experiences using mobile massage to help further your nonprofit's cause, please comment below or feel free to reach out to us at Elevation. We'd love to hear from you! Go mobile today!