Donor retention.
If you're a fundraising professional, then I'm sure those two words feel like a giant weight on your shoulders. Yet, it's an important metric we all need to track and *hopefully* improve over time.
In fact, it's possible that retention is top-of-mind in most of your fundraising-related actions.
As you craft a fundraising email, you may stop and wonder if it's adequately personalized with relevant information catered to current donors. Likewise, you're consistently organizing engagement opportunities, sending out thought-provoking tweets, and sharing the latest impact-related stories through your Facebook feed.
All of these actions aim to keep your donors close and, more importantly, excited about your cause in hopes they eventually make another donation when asked.
But with the average nonprofit retention rate hovering around 45%, there's no denying that we're not always effective in our retention strategies.
So instead of trying yet another email fundraising campaign or sending out a direct mailing letter, which could sadly be drowned out with all the noise out there, consider using your own supporters to help organically boost retention rates.
This is called People Fundraising, and it's the best way to get those you trust and who are loyal to your cause to share that excitement with their own friends and family.
Do you want to know the best part? It's completely possible to do this online.
Here's what you need to know to boost retention rates using your own supporters online.
So, What Is People Fundraising?
Nonprofits have used People Fundraising forever, but we're finally bringing it to a modern, online setting.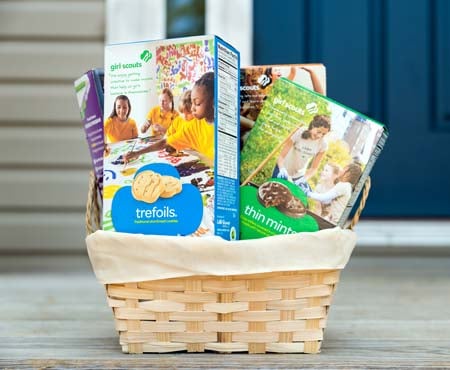 This is People Fundraising in a nutshell: When your coworker Jane asks you to buy some Girl Scout cookies to support her daughter's troop, you're probably thinking.
Yum! I can't pass up cookies.

Well, because Jane asked and I know her and trust her, I should definitely get a few boxes.

Since it's for a good cause, why don't I get a few extra boxes to sweeten the deal?
Voila! People fundraising (minus the cookies, unfortunately). When you engage your current supporters, including donors, volunteers, board members, and other stakeholders, and get them to actively promote your fundraising campaigns, you're People Fundraising.
It's a growing trend that isn't going anywhere. Interestingly, over ⅓ of all donations made online are a result of peer-to-peer fundraising, a People Fundraising tactic!
What Does People Fundraising Entail?

People Fundraising consists of three things:
Inspiration:
First, you must give your current supporters fuel to WANT to get involved.
We're all inspired by different things, but a common thread most nonprofits use to connect people emotionally to their cause is through nonprofit stories.
Whether it's a first-person account from a client, photographs of work in the field, or a video showcasing the difference your cause is making in the world, your supporters need to see this to feel like their time and money is going to a worthwhile organization.
Activation:
Once a supporter commits to your cause, engagement is key. They have all this passion for your work, but they need an outlet for it.
An activated supporter needs a strong call-to-action that tells them what you want them to do. Do you want them to share your fundraising campaign on social media? Ask them! Do you want them to forward an email to friends? Ask them! Do you want them to become personal fundraisers for a peer-to-peer fundraising campaign? You know what to do.
Rallying
:
The troops are active and energy is high. Now what? It's important to not lose that momentum just yet and instead, rally them some more.
Rallying supporters simply means keeping them involved. Nonprofits that have mastered the rallying component frequently send out campaign and impact updates to donors, distribute timely thank yous, incorporate incentives like gift matches on future campaigns, and consistently encourage supporters to keep "telling your friends."
Putting The Pieces Together
When you inspire, activate, and rally your supporters using People Fundraising, you're engaging them on a deep level, increasing the likelihood of donor retention. Not only are they now committed enough to actively help your cause, they're also recruiting their friends and family to get involved as well.
Here are three simple, effective, concrete ways to use People Fundraising to boost retention rates:
Social Sharing
Post your campaign on social media and ask supporters to share it with their friends and family.

Enable the social sharing function on your fundraising website so donors are prompted to share news they've made a donation through the social media platforms of their choice.
Personal Fundraising
Recruit personal fundraisers to raise money on behalf of your organization.

Make it easy to setup and manage individual fundraising website by offering support and creating a toolkit to help guide supporters through the process.

Encourage personal fundraisers to join teams to broaden the scope of their fundraising efforts.
Storytelling
Share real client stories with supporters online.

Ask supporters to share information about why they first got involved with your organization on their social media pages or on yours.
You already know there's a direct relationship between engagement and retention, you just need to use it right.
By engaging your donors, volunteers, board members, and other supporters to inspire, activate, and rally their own networks of friends, family, coworkers and more, you're forming a potentially long-lasting connection with that supporter AND widening your audience at the same time..
It's the best of both worlds, and it's all online.
At CauseVox, we think People Fundraising is the best solution to boost your retention rates and we think you will too.