It's that time of year again. Year-end fundraising campaigns are in full-swing and #Giving Tuesday is right around the corner. These last few months have proven to be the most crucial for nonprofits in terms of fundraising as donations revenues soar to unprecedented amounts in this last year-end push. This past year proved that these final months are an integral element of a nonprofit's success with revenues increasing 63% from 2013 to 2014 on #GivingTuesday.
Setting clear and achievable goals, staying organized, and tracking results are necessary for any great #GivingTuesday campaign. In order to streamline some of the processes, we've included a comprehensive list of 7 must-have productivity apps you should be using for this year's #GivingTuesday.
Social Media
You may already be using Hootsuite to streamline a lot of your social media needs. However, if you aren't' familiar with Hootsuite, this is your one-stop-shop to promoting social media campaigns across various platforms simultaneously.
Schedule posts ahead of time on multiple accounts and maximize your twitter, Facebook, G+, and Instagram game.
Curating valuable content is only half the battle, now you have to make sure it's heard! One of the most cost and time effective strategies of spreading viral content is social media. Through the power of a hashtag, you can reach audiences beyond your typical reach.
With hashtracking, you can monitor and measure the success of your hashtags. It's simple analytics for hashtag campaigns and events. When you sign up for it, you'll receive in-depth analytics into your previous hashtag history, live-stream reporting of your campaign, real-time reporting, and more. Maximize the use of your hashtag and download hashtracking for this year's #GivingTuesday.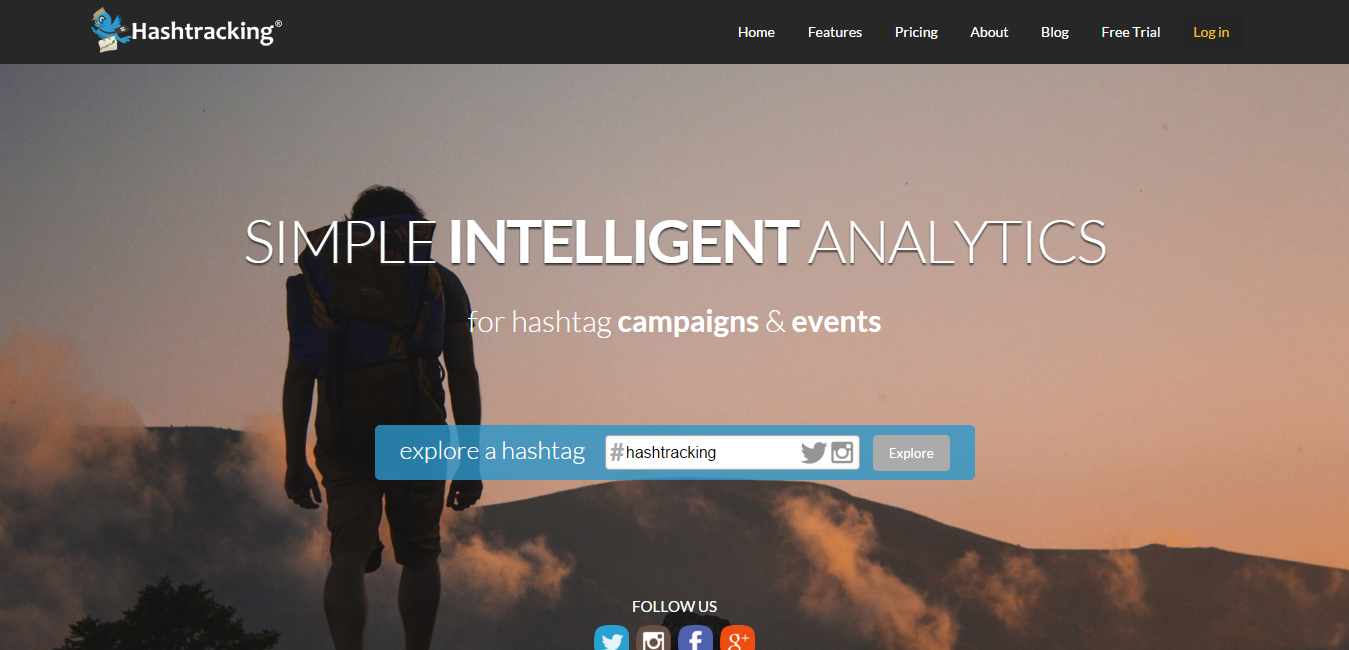 Visuals
While over the course of year many nonprofits experiment with various visuals to best promote or communicate their cause, #GivingTuesday is the last moment to perfect imagery for the big finale. Putting aside the need for quality photos or videos of your nonprofit, your nonprofit should be using imagery in the tiniest details of your #GivingTuesday campaign.
Canva, luckily, solves many of your visual needs. Canva offers social media graphics, stock photos, filters, templates, font styles, and more. They have a drag-and-drop feature that combines professional layouts to create visually stunning graphics.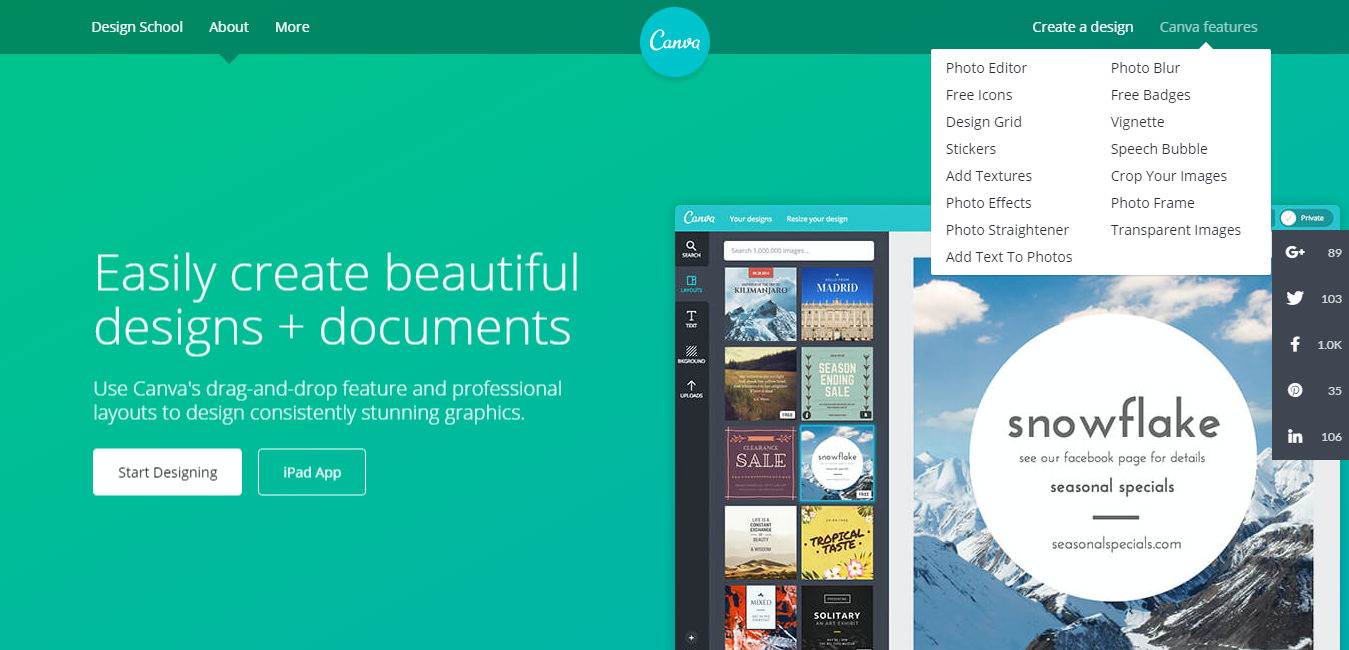 Email
When it comes to email campaigns, you need the best of the best. That's why at Elevation, we recommend nonprofits use email servers such as Mailchimp that are both affordable, and provide the full list of features necessary to maximize the full use of your email marketing.
For #GivingTuesday, it's time to start putting some of those email marketing tips we've been talking about all year to use. Mailchimp offers solutions to many of the email marketing issues we see. There is easy audience segmentation by geography and open and click rates, along with ways to test subject lines and email templates.
Mobile Fundraising
Lately, we've been hearing a lot about app development. While we often associate the benefits of an application to for-profits, there's a lot that nonprofits can gain from developing an app, and what better excuse to get started on one than #GivingTuesday?
If you're goal for developing an app for your nonprofit is increasing fundraising revenues, than Givelify is the right agency for you. Givelify is specialized in nonprofit app development. Their app service is multi-faceted with everything from text donations to customized design to next-day deposit to integration with your current donation software. Givelify is affordable and catered to nonprofits.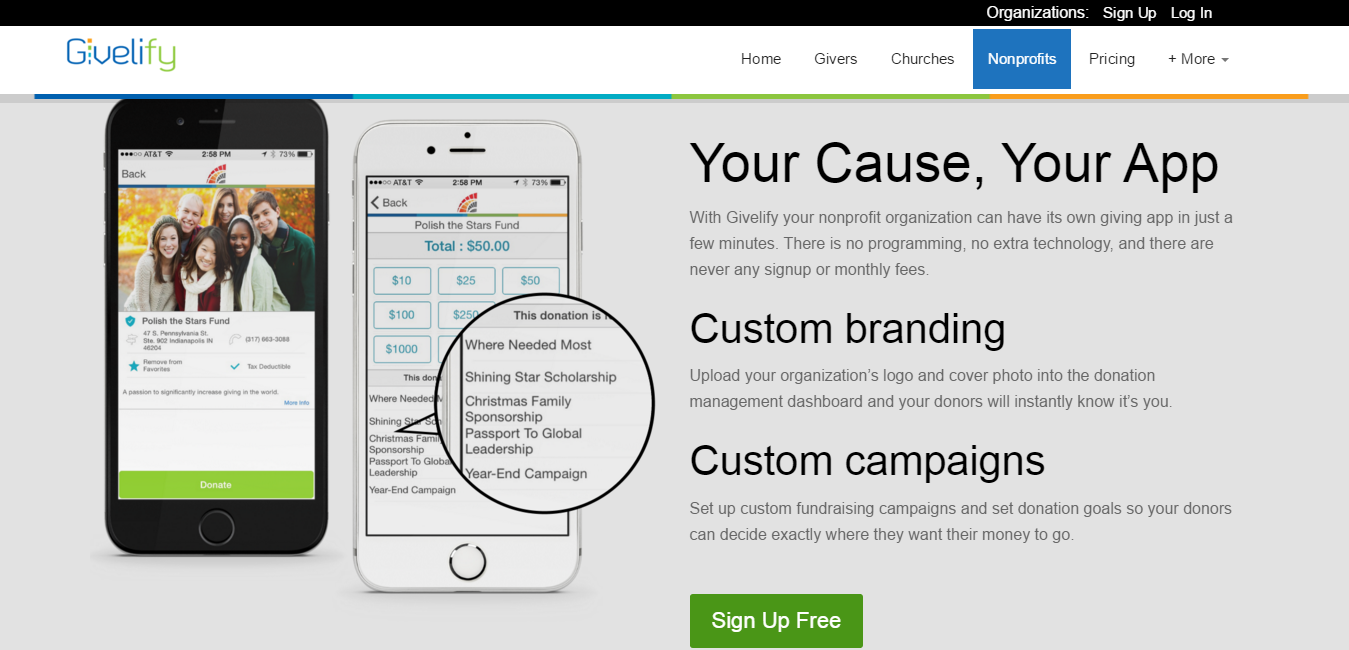 Fundraising
Making the most of your #GivingTuesday campaign also includes knowing what does and doesn't work for your nonprofit. With tracking and measuring successes and failures, you'll have nothing to build on for you next year's campaign.
That's why we recommend Mention. Mention is an online service that monitors everything on the web. They give you an in-depth report of your current web presence, and then provide a step-by-step analysis of how you could improve your nonprofit's website in real time. While it may be on the pricier side of tools and applications, it's insight could be valuable to your nonprofit's fundraising success.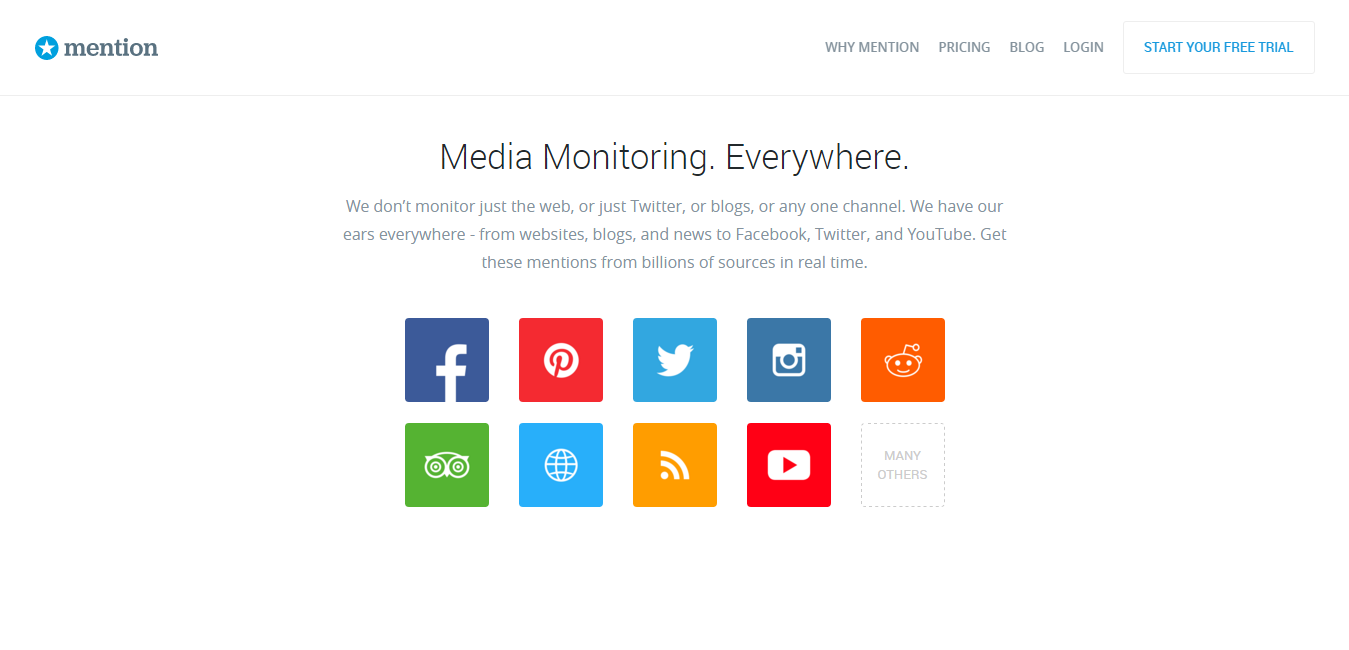 Organization
For all the list-makers out there, Trello offers the virtual satisfaction of list-making. A personal favorite in the Elevation office, Trello keeps track of your ideas and responsibilities all in one centralized location with the ability to share with others.
It's set up like a dashboard, where you can separate projects into different "piles" or lists of; Ideas, To-Do, Doing, and Done. From there, you can add photos, links or descriptions, and using your cursor, manually move different projects from one list to the next. Maybe it isn't quite the same as literally crossing an item off of your checklist, but it's the next closest thing in the world of digital lists.