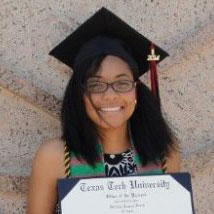 January 04, 2016, by Brittany Brock
It's the start of a new year, and what better way to start the new year off right than with a few resolutions. Even if your nonprofit as a whole did well this past year, there is always room to grow and improve. Give your nonprofit a fresh start in 2016 with these five resolutions!
1. Add your nonprofit to a social media platform
If you haven't already introduced your nonprofit organization to a social media platform, go ahead and do so! If you have had it in mind but just haven't had the time to move forward, go through with it. Having your nonprofit on a social media platform can increase your audience and allow you to be more involved with your donors, supporters, and volunteers. But make sure that you stick to the social media platforms that work.
2. Redo thank you's to your volunteers, donors, and supporters
Go over your old thank you's to your nonprofit's audience and see if they need a revamp. Make sure they are personalized for each individual audience. Make sure the thank you is warm and genuine. Try to even send out handwritten thank you's, if it's possible! A good thank you goes quite a long way. You want to keep everyone engaged and you want to make sure that they keep coming back.
3. Introduce new ways of content strategy
These days in the nonprofit world, content strategy is a must. It's necessary to have a successful online presence. Blogs are more common now on nonprofit websites, so this year try something different with your blog in terms of content strategy. Your nonprofit's audience is always interested in what you are doing, so you should use your blog as an outlet. Share compelling and meaningful stories about your nonprofit to keep your current audience captivated and to also increase your audience with those interested in your cause. The stories can be about the results that have happened thanks to your donors, volunteers and supporters and they can also be about other problems that you want to solve this coming year. Share your stories through your social media platform as well to boost your audience even more.
4. Make sure to be mobile-friendly
If you have a nonprofit website and it isn't accessible on mobile devices, this is the year to make sure that it is. Mobile-friendly websites are more effective than almost anything. More than half of people that search the web do so on their mobile device. It will increase online donations, especially if the donation form is accessible and easy to use, and it will also increase your mobile SEO, or search engine optimization on Google. On top of this, it will also give your audience a better experience on your website.
5. Keep up with the communication
Make sure to maintain communication with your donors, supporters, and volunteers. One of the main reasons why donors stop donating is due to poor communication, so you need to find ways to keep your audience involved. Make sure your results from donations are present both online and off. Make your donors and other audiences really feel like they are a part of something good and they are helping your cause and helping you reach your goals!
Conclusion
New Year's resolutions can be hard to keep, but keeping the ones listed above will ensure that your nonprofit organization will have a fulfilling, successful year! Best wishes from our team here at Elevation Web, we wish you the best in 2016.