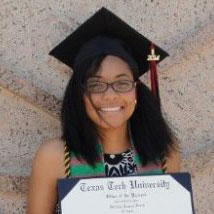 January 19, 2016, by Brittany Brock
Let's start with a hard fact. 65% of first-time donors don't return to make a second gift. Why do you think that is? It's because many nonprofits are making simple, yet powerful mistakes in thank yous, therefore a donor-organization relationship isn't established or nurtured. It isn't an obligation for donors to donate, but their donations are a privilege to nonprofits. And in return, it is an obligation for nonprofits to send words of appreciation to their donors. Thank yous are a must. Here are few tips to help make sure you avoid mistakes and send some killer thank yous!
1. Personalization
The thank you that is sent after donors make their contribution shouldn't just be a receipt via email. It has to be more personal than that. The donor-organization relationship is very important. Instead of sending a simple email, try sending a handwritten card to really show your gratitude. Creating cards like these allow for personalizing the thank you such as using the name of the donor. They are writing you a check, so make sure you address them using their name in return. It is a must to show that appreciation for every gift.
If it has to be an email, maybe invite the donor to subscribe to a newsletter to show them how their money is being used. Use this as an opportunity to show donors that the donated money is being used to accomplish your nonprofit's goals.
2. Don't wait to say thank you
It's always better to say it sooner rather than later. If you have time, you should send one out at least 2 days to one week after the donation is made. Sending a timely 'thanks' reinforces the donation and lets the donor know that his decision is appreciated.
3. Make it captivating
When writing your thank you notes, leave the mundane, boring words of appreciation behind. Be excited when you write. Show that you genuinely mean your thankfulness. Show your enthusiasm, so that your donor can see it as well. The goal is to make them feel something and make them continue to care and support your organization.
4. Don't use the thank you to ask for money
Keep in mind that the thank you that you are sending donors is just that--a thank you. This is not the time or the place to ask for another donation. Make the note about your donors, not about you as an organization. Focus on donor retention, rather than another donation. If you focus on making the donor feel appreciated, of course they will donate again!
Conclusion
When you thank your donors the right way, it will always pay off. They will be more likely to donate again especially with your words of gratitude. Thank you letters are not only the first steps in building a relationship with your donor, but also in building donor retention. You can never show how thankful you are.
Hopefully these few tips with give you some insight into updating thank you letters to donors! How do you thank your donors? Leave your suggestions in the comments below!