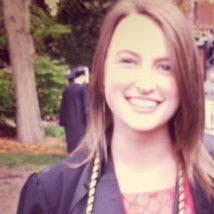 October 12, 2015, by Hillary Skeffington
Editor's Note: This week's blog post is brought to you by Donor Pro's Vice President of Marketing, Roy Cheran. DonorPro is a nonprofit software company that provides award-winning fundraising and donor management software for nonprofits all over the world.
It is official everyone; fall is finally here. The scent of pumpkin spice lattes is filling the air as I type this.
We usually associate fall with Thanksgiving and leaves changing color, but there's something else that needs to be added to that list — fundraising.
Fall is an ideal fundraising season. Simply put, people feel more charitable as the holidays and year's end approach.
For nonprofits, autumn is the perfect time of year to host an event and boost fundraising numbers before the cold of winter sets in. Hosting a fundraising event designed with fall in mind is a great way to think outside the box and see results in the form of donations.
To give you some inspiration, here are three fundraising events customized for fall.
If you want even more options, check out DonorPro's list of 40 Fundraising Events Ideas here.
#1: Turkey Trot
You can't think about fall without being reminded of Thanksgiving. Tie your next road race into the holiday by making it a turkey trot.
Whether it's a 5K, 10K, or half-marathon, you can turn the fundraiser into a turkey trot. Let participants set up peer-to-peer fundraising pages to collect donations for racing and encourage them to share their pages across their social media accounts. They'll simultaneously gather more donations and promote the race, increasing sign-ups.
Encourage racers to dress up and get into the spirit of theme. You can even hold a best costume competition. Don't be surprised if you spot a few human turkeys crossing the finish line.
As far as the division winners go, they get rewarded with frozen turkeys!
Thanksgiving is a time to give thanks and give back, so your network of supporters will happily get involved with your turkey trot.
#2: Seasonally Themed Virtual Bake Sale
A seasonally themed virtual bake sale is a twist on a twist on a traditional fundraiser.
Anyone who has spent time in an elementary school is very familiar with bake sales. They're often a go-to school fundraiser of choice. Making it virtual and theming it around fall goodies modernizes the fundraising event for a broader audience just in time for all the delicious holiday recipes to start making their rounds.
With a virtual bake sale, instead of asking your chefs to make and deliver treats to a single location, you have them sell their items through a single online location.
Virtual bake sales generally occur as follows:
Your organization puts together a team of top-notch bakers.
Each baker selects a delicious treat to whip up and agrees to make up to a certain amount of that treat (i.e., your apple-pie baker agrees that he'll make up to 20 pies, if that many sell).
You promote the virtual bake sale as you would any other fundraising event, like making announcements on social media and sending out information in your newsletters, for example.
Your marketing directs people to a dedicated bake sale page. Have the dedicated page set up before the event goes live, so that interested parties have a way to browse the menu before the day of an event. It helps raise interest. The page needs to contain:
Goods for sale
Pricing
Images of all the treats
When donors make their selections, you send out donation receipts with relevant delivery details and pass along the order information to the particular baker.
The baker then makes the requested goodie, and your team ships it off to the lucky donor.
That's the rundown of a virtual bake sale. To make it a seasonally themed virtual bake sale, all the treats you sell should be related to fall. Think Thanksgiving classics and pumpkin-based recipes.
Schedule the event so that it happens close enough to holiday parties that you can draw in donors who needs baked goods to bring to office potlucks and neighborhood Halloween bonfires.
#3: Work-a-thon
What's better than fundraising? Fundraising while encouraging volunteerism.
Work-a-thons rely on a volunteer force to carry out the work that brings in your nonprofit's much needed donations.
Bring together a group of volunteers and set aside a day for them to offer up their services to members of your local community.
In exchange for a small donation fee, your volunteers will be masters of odd jobs for a day, such as raking leaves (a must in fall) to sorting old clothing. To collect additional donations, ask the volunteers to secure pledges for the hours they serve.
Keep in mind, work-a-thons succeed and fail by their level of community involvement. Your volunteers can't work without jobs to do. Ensure that you line up plenty of assignments by promoting vigorously. Since it's a community-centric fundraiser, incorporate local marketing outlets into your promotions for the big day.
——————
As we head into fall, your nonprofit needs to have at least one or two events on the calendar. Events connect with donors and prospects as individuals.
Individual giving represents an excellent fundraising opportunity for organizations. Last year alone, of the $358 billion given charitably in the United States, 72% percent came from individuals.
If you want a piece of that 72% of the $358 billion pumpkin pie, you'll need to find unique ways to drawn in those individuals, like quirky, fall fundraising events.